Encryption Will Help to Expand Your E-commerce Business & Customer's Confidence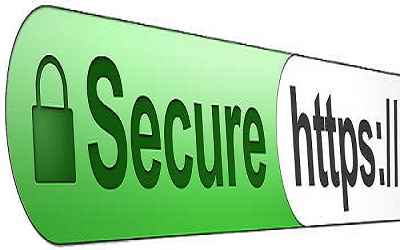 When a business opens online, one of the first goals of the owner is to gain a sense of trust with his or her customers. Customers must know they can confidently and securely place an order on a site, or they may never buy from it. When a payment page seems shady or insecure, many customers do not trust it enough to use it.
Most SSL certificates are bound to your qualified domain name and web servers link the certificate to IP address. An IP address and SSL certificate are the most important details to understand the basic steps of a transaction. To secure transaction data and personal information, there are many e-commerce website owners who use an SSL certificate to take advantage of lots of benefits. Simply creating an e-commerce website is not enough, site owners must secure the site with an SSL certificate. By installing and displaying an SSL certificate on the site it increases consumer awareness and trust. So In today's world, every popular e-commerce website has SSL Security certificate.
Just like in any business context, a level of trust between the buyer and seller is vital, otherwise, the transaction never happens. Technology can help. Any e-commerce business owner can appear as the most trusted web store/web site with Secure Socket Layer (SSL) certificates.
SSL certificates use seven basic steps to verify that both parties in a transaction are authentic and to ensure a secure transaction. First, the browser accesses a secure page, such as one beginning in https://.
Next, the server sends the information needed to check authenticity to the browser: the public key and the certificate. After this, the browser verifies that the certificate came from a trustworthy source. It also checks whether the certificate is valid for the site that uses it.
In the fourth step, the browser uses the key to encrypt information for the server and sends data in an encrypted form. Next, the web server uses a private key and a symmetric key to de-encrypt the various data sent by the browser. After this, the web server delivers an encrypted version of the next page. Finally, the browser de-encrypts and displays this information, so the user is able to see it.
SSL certificates work very well because of this list of careful steps. Customers online who shop at sites with SSL certificates can feel confident that their credit card and personal information are encrypted and safe, and that this important information is unlikely to fall into the hands of hackers and thieves. Trust grows business, so SSL certificates clearly help any e-commerce site toward success.
Related Post: