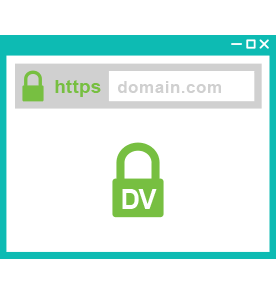 Domain Validated SSL Certificates
Quick, Reliable & Affordable SSL Security
Domain Validated SSL Certificates offer basic, no-frills encryption at an affordable price. Obtaining one is easy, simply prove you own the registered domain via email or file-based validation and it can be issued within minutes. DV SSL Certificates activate the standard SSL Visual Indicators – HTTPS and a padlock in the address bar – and are a perfect security solution for any non-e-commerce site that doesn't collect users' personal information.
Rapid Issuance
A DV SSL Certificate can be obtained within minutes of ordering one. Simply prove you own the registered domain – a requirement that can be fulfilled almost instantly – and thanks to the automated process the CA will have your certificate issued just moments later. DV SSL is easily the fastest, most affordable SSL option available.
RapidSSL® Certificates
Entry Level Encryption in Minutes
RapidSSL is industry standard 128 / 256 bit single root SSL certificate. RapidSSL certificates have browser recognition of around 99% including IE 5.01+, Netscape 4.7+ and Mozilla 1+ browsers and many other browsers. At a very special low price, RapidSSL is an ideal solution for entry level websites.
FreeSSL™ Certificates
Free Industry Standard Encryption for 30 Day
Experience web security at no expense with a Free RapidSSL Trial for 30 days. Encrypt your website with a fully-functional SSL Certificate that works just like a paid SSL Certificate. It's a domain validated SSL Certificate that supports 256-bit encryption and features 99% browser compatibility.