Symantec's acquisition of Verisign to Expand its Security Solution
By the acquisition of VeriSign by the world's most trusted brand online, Symantec will be completed by April 2012 which will facilitate the new vision of online security platforms. This universal adoption of identity-based security helps to restore trust online. The agreement that is signed by both brands, VeriSign and Symantec Corp. (Nasdaq: SYMC), includes the SSL Certificates services, Public Key Infrastructure Services, the VeriSign Trust Seal Services, and the VeriSign Identity Protection Authentication Services.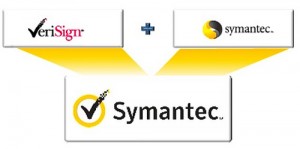 Symantec is going to set its position as the World's most trusted source for securing the data and identities online by acquiring VeriSign's security business. The combination of VeriSign security products and identification as the world's most trusted brand online with Symantec's vital security solutions definitely deliver the vision of new online browsing experience for the people who have simple and secure access to their private data from anywhere.
From April 2012, VeriSign seal will be changed globally by Symantec to the new NortonTM Secured Seal. This transition will be the most simple and seamless for the users. This update will be automatic. Customers need not do anything to get the seal. Once it will be updated globally, it starts to appear on over 100,000 websites in 165 countries up to 650 million times.
Same Strength with New Name
Although the product names will change from VeriSign to Symantec, for example, VeriSign Secure Site EV SSL Certificate will be Symantec Secure Site EV SSL Certificate, but the high-security standards of VeriSign will be maintained by Symantec and will continue to deliver the leading security encryption to more than 1 million web servers worldwide. It will also be displayed in search results on enabled browsers as well as partner websites and e-commerce WebPages.
Symantec will use the same precise and verified authentication processes which are recognized by VeriSign earlier to verify online businesses and websites. With the Symantec VeriSign Acquisition, the highest level of support will be provided by the same customer service and sales team of VeriSign whom people know and trust.
Not everything will change in security businesses. In fact, most of the things remain the same or even more strategic that is a long-established authority by VeriSign in security encryption and strong authentication.
Today's workplace needs ease of use, the speed of delivery and user-friendly interfaces which is essential. VeriSign's SSL Certificate services provide this trust and assurance to the users that the websites they are using or browsing are legitimate and secure to whatever they share with that site. So Symantec will continue with these authentication services to build trust and confidence in users.
With the adoption of VeriSign's security business, Symantec will be the leading source of security solutions and trust online. Symantec will integrate the VeriSign checkmark into new Symantec logo that convinces the users that is safe to communicate, or exchange critical information or e-commerce transaction.