Learn How to Grow Your Online Business with a Perfect Security Solution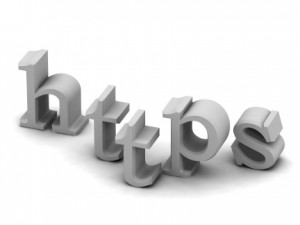 HTTPS certificates or Secure Sockets Layer(SSL) is a security protocol used on the web in the form of SSL certificates to prevent data theft from computer server to the client computer. This way they can prevent and reduce fraud (e-commerce sites). It also helps with the conversion rates for e-commerce sites. They are most widely used for sites like e-commerce sites or online banking where private information or data is passed from customers. SSL uses the form of encryption is called cryptography, in order to scramble the information only to know the recipients of the certificate and can be successfully extracted.
Also, to prevent data theft, this certificate effectively demonstrates the authenticity of your business with complete verification of the credentials of the company so that customers can be more confident in providing credit card information when they buy something from you online.
Having an SSL Certificate means as a merchant or business, you can have the advantage to gain more customers by advertising. Customers can feel safe when sharing any private information or data. SSL certificate holder can show the site as an effective way to ensure your customers to know your site has a stamp of approval certification from global authority partners.
For the success of your online business, you must convince your site's authority to create a sense of trust in your business. If the customer wants to buy a product online, he can be worried about the data sent over the Internet world is not safe. But if the site he buys from has a certificate, the customer can be sure that his data is encrypted before being sent over the Internet. It is very easy for any customer to find out that the website has an SSL certificate or not. If the site has the https:// prefix instead of HTTP:// in the address bar and a lock icon at the bottom that confirms that you are connected to the SSL certificate.
In an online business, if you want your customers' data will be safe during making payments through your website, you must have domain validation to make sure everything is under control. That makes your business more reputed and your customers also feel safe when making the purchase from your site. In today's growing trend of Internet use with identity fraud, customers must have peace of mind. So it's important to have an SSL encryption to your website. Sometimes some marketers place SSL on the main page and forget for other pages. That should not happen as SSL Certificates help to protect your website from phishing attacks and data interception.
SSL Renewals is one of the largest SSL certificates providers globally and Platinum partner for VeriSign, GeoTrust, Thawte, and RapidSSL. Renew SSL certificates from here to secure your fully qualified domain name. Our business is focused specifically on Renew SSL and related security products.
Related Post: