The Approach to Enable High Level of Security on Older Browsers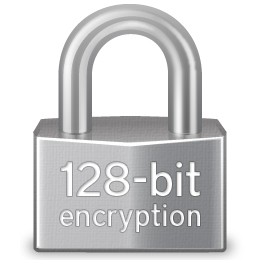 Today it's more important to keep up reputation when you are in online business as it's totally depend on the strict protection of information processed by your site and there comes a need to have the type of Internet security solution which can provide the strongest encryption to all the users.
This type of encryption of information is important if you accept payments online, connect to a bank or brokerage, transfer of patient records must comply with the privacy of any governmental or other regulatory and safety standards or deal with any private credit card information. By the process of encryption, the information exchanged is altered in to code that is meaningless to an unauthorized viewer. The stronger the encryption, the harder it is for someone to intercept your communications online. It's recommended to use at least 128-bit encryption for all sessions to be secure online by Industry experts. Some web server configurations, the browser allows seating for up to 256-bit encryption protection which is the strongest level of encryption available today.
For having the higher level of encryption, your customer's browser as well your host server must support it otherwise the session will be down by default and customer cannot get security over transferring the data via Internet. For this type of encryption, SGC (Server Gated Cryptography) certificates are best as to provide strongest encryption with 128-256 bit SSL Certificates which means your website is trusted by the all Internet users.
If your website is not having SGC certificate on the web server, then the browsers and operating systems will only support 40 or 56 bit encryption .The users can be temporarily switch to 128-bit SSL encryption if they visited a website with SGC SSL Certificate if they are using browser versions like Internet Explorer from 3.02 but before version 5.5, Netscape after 4.02 and up through 4.72.
By having SGC SSL Certificates means the server administrators allow few users to access their sites to exchange sensitive information. Your customers can easily trust on your website when looking for online shopping or exchanging credit card information as your website is with SGC SSL certificates. As in today's trend of Internet and online shopping, the technologies like SGC is used for ensuring more online security as well as customers' trust. So the true 128-bit SSL Certificates enable every visitor to experience strongest SSL encryption available to them.